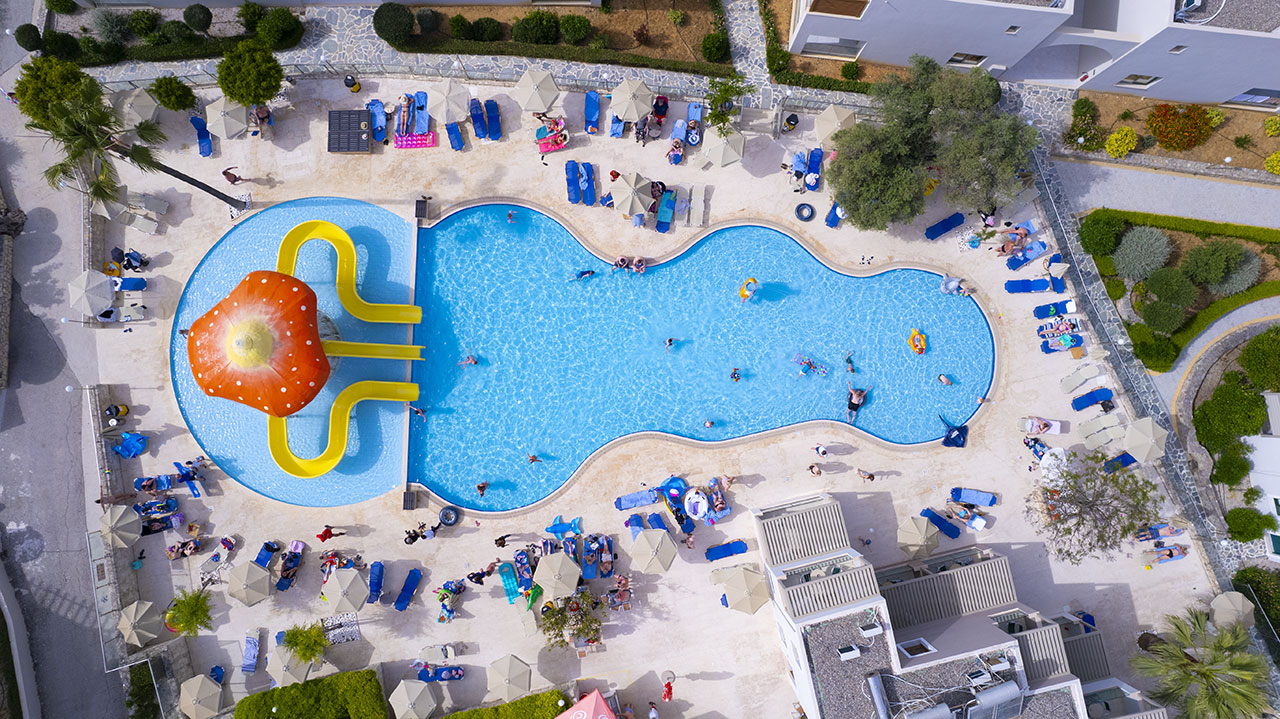 A Tranquil Escape in the Heart of Chania: Unveiling the Charms of Sirios Village"
Welcome to Sirios Village, a haven of tranquility nestled in the heart of Chania. In this blog post, we invite you to discover the unique charms and enchanting experiences that await you at our luxurious retreat. From the serene ambiance to the warm hospitality, immerse yourself in the captivating allure of Sirios Village and experience a truly unforgettable stay.
Luxurious Accommodations: Your Home Away from Home
Step into a world of elegance and comfort as you enter our luxurious accommodations. Each room and suite at Sirios Village has been meticulously designed to provide a serene sanctuary for our guests. From spacious layouts to modern amenities and stylish furnishings, every detail has been thoughtfully curated to ensure your utmost comfort. Relax on your private balcony or terrace, soak in the tranquil surroundings, and enjoy the breathtaking views of the gardens or pool. Indulge in the plush bedding, unwind in the well-appointed bathrooms, and experience the epitome of relaxation in our elegant accommodations.
Serenity and Rejuvenation: The Spa Experience
At Sirios Village, we believe in the power of relaxation and rejuvenation. Immerse yourself in a world of serenity at our spa, where skilled therapists await to pamper you with a range of indulgent treatments. Let the stresses of everyday life melt away as you indulge in massages, facials, and body treatments designed to revitalize your body and mind. Surrender to the soothing ambiance, unwind in the sauna or steam room, and emerge feeling refreshed and renewed.
Culinary Delights: A Gastronomic Journey
Embark on a gastronomic journey at Sirios Village and indulge in a world of exquisite flavors. Our renowned restaurant showcases the finest in Cretan and Mediterranean cuisine, offering a delightful fusion of traditional and contemporary dishes. Using only the freshest local ingredients, our talented chefs create culinary masterpieces that will tantalize your taste buds. Whether you choose to dine al fresco by the pool, in the elegant indoor setting, or on your private veranda, every meal at Sirios Village is an unforgettable experience.
Unparalleled Hospitality: A Warm Welcome
At Sirios Village, our commitment to hospitality is unparalleled. From the moment you arrive, our attentive and friendly staff will go above and beyond to ensure your stay is nothing short of extraordinary. Whether you need assistance with planning excursions, recommendations for local attractions, or simply a warm smile and a friendly chat, we are dedicated to providing personalized service and creating moments that will stay with you long after your departure. Experience the genuine warmth and hospitality that sets Sirios Village apart and makes it your home away from home.
Sirios Village beckons you to embark on a tranquil escape in the heart of Chania. From the luxurious accommodations to the rejuvenating spa experience, the culinary delights to the unparalleled hospitality, our resort is a true haven of serenity and relaxation. Immerse yourself in the unique charms of Sirios Village, where every moment is crafted to create an unforgettable stay. Discover the captivating allure of our retreat and allow us to exceed your expectations as we welcome you to experience the beauty of Chania in a truly remarkable way.