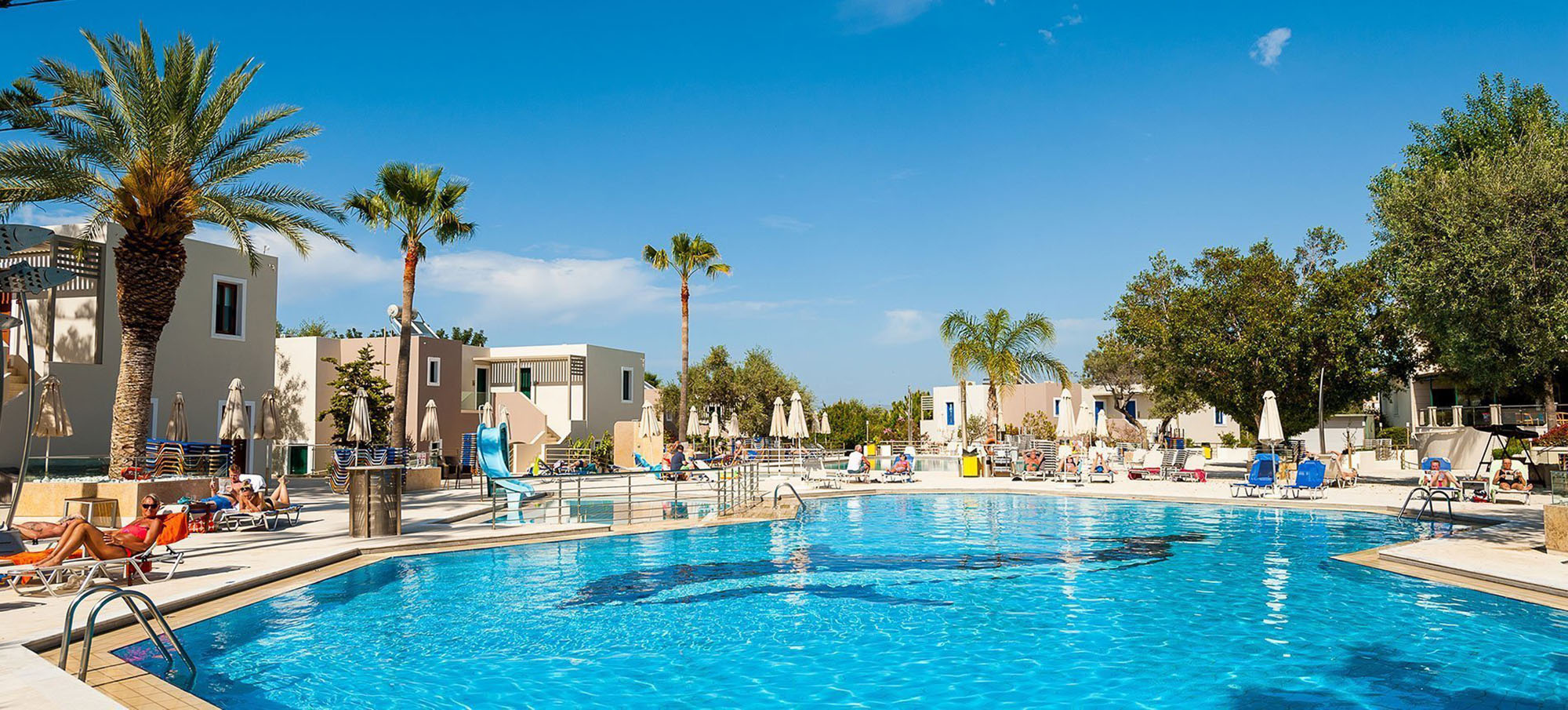 Welcome to Sirios Hotel, a haven of luxury nestled in the beautiful region of Chania, Crete. Our idyllic vacation setting offers a range of upscale facilities and services that will turn your stay into an unforgettable experience. Whether you're here for leisure, recreation, wellness, special occasions, or business, we have everything you need to make your time with us truly exceptional.
Located by the seaside, Sirios Hotel provides a perfect retreat for relaxation and tranquility. Immerse yourself in the crystal-clear waters with a refreshing swim or lounge by the pool, soaking up the warm Mediterranean sun. For those seeking an active getaway, our fully equipped gym awaits you, offering invigorating workouts to energize your day. Additionally, sports enthusiasts can indulge in a series of thrilling adventures that will leave you feeling exhilarated.
Our esteemed restaurant and conference center cater to all your culinary desires and event needs. Experience the tantalizing flavors of Cretan delicacies, meticulously prepared by our skilled chefs. Whether you're celebrating a special occasion or organizing a conference, our dedicated team will ensure that every detail is handled with care and discretion.
Beyond the comforts of the hotel, our stunning gardens beckon you to take a leisurely stroll amidst the fragrant blooms. Discover hidden treasures in our shopping center, conveniently located by the pool bar area. From suntan lotion and beauty essentials to traditional Greek products, summer clothes, groceries, and souvenirs, we have you covered for all your last-minute shopping needs.
Situated in close proximity to the town and port of Chania, Sirios Hotel offers the perfect base to explore the astonishing wonders of the region. Discover the rich history, vibrant culture, and breathtaking landscapes that Crete has to offer, immersing yourself in a true summer paradise.
Indulge in the epitome of summer leisure at Sirios Hotel, where luxury and repose await you. Whether you're seeking a romantic getaway, a family vacation, or a rejuvenating break, our exceptional facilities and warm hospitality promise an unforgettable experience. Join us and create cherished memories that will last a lifetime.