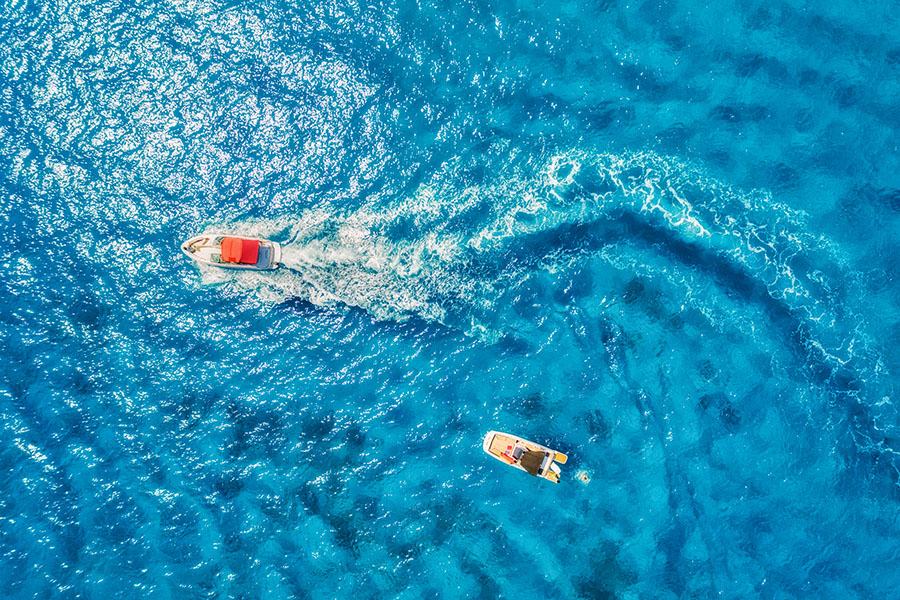 Prepare for a thrilling escape as we unveil the exciting activities and captivating excursions that await you near Sirios Village. Located in the heart of Chania, our resort offers the perfect base to embark on unforgettable adventures and explore the mesmerizing attractions of this enchanting region. In this blog post, we invite you to unleash your inner adventurer and discover the exhilarating experiences that await you just moments away from Sirios Village.
Trekking and Hiking: Immerse Yourself in Nature's Splendor
Chania's diverse landscapes provide an ideal playground for outdoor enthusiasts. Lace up your hiking boots and set off on a thrilling trek through the famous Samaria Gorge, one of the longest and most awe-inspiring gorges in Europe. Explore the rugged terrain of the White Mountains (Lefka Ori) and be rewarded with breathtaking panoramic views. For a more leisurely hike, the Imbros Gorge offers a scenic route through stunning natural beauty. Immerse yourself in nature's splendor as you traverse these picturesque trails.
Boat Excursions: Sail Away to Paradise
Set sail on a boat excursion and discover the captivating beauty of Chania's coastline. Cruise along the mesmerizing waters of the Aegean Sea and explore hidden coves, secluded beaches, and charming coastal villages. Embark on a day trip to the idyllic island of Gramvousa and its famous Balos Lagoon, known for its turquoise waters and dramatic landscapes. Alternatively, explore the rugged beauty of the uninhabited island of Gavdos, the southernmost point of Europe. Whether you choose a luxury yacht or a traditional fishing boat, a boat excursion is sure to be an unforgettable experience.
Cultural Delights: Immerse Yourself in History and Tradition
Chania is steeped in rich history and culture, offering a plethora of captivating experiences for the culturally inclined. Explore the Venetian Harbor and wander through the charming streets of the Old Town, where ancient buildings, museums, and historical landmarks await your discovery. Visit the Archaeological Museum of Chania to uncover the fascinating ancient artifacts and learn about the region's storied past. Immerse yourself in traditional Cretan culture by attending lively local festivals, where music, dance, and culinary delights bring the heritage to life.
Gastronomic Journeys: Delight in Cretan Cuisine
Embark on a culinary adventure and savor the flavors of Cretan cuisine. Take part in wine tours and tastings, where you can sample exquisite local wines crafted from indigenous grape varieties. Indulge in olive oil tastings and learn about the production process of this liquid gold. Join a cooking class and discover the secrets behind traditional Cretan recipes, using fresh, local ingredients. Immerse yourself in the gastronomic delights of the region, where every bite tells a story of Cretan heritage and tradition.
Near Sirios Village, adventure awaits at every turn. From thrilling outdoor activities to cultural explorations and gastronomic journeys, Chania offers a wide array of experiences to suit every traveler's preferences. Unleash your sense of adventure and immerse yourself in the captivating attractions and activities just moments away from Sirios Village. Create memories that will last a lifetime as you uncover the hidden treasures of this enchanting region. Prepare to be captivated by the allure of Chania's activities and excursions, enhancing your stay at Sirios Village with unforgettable moments of exhilaration and discovery.